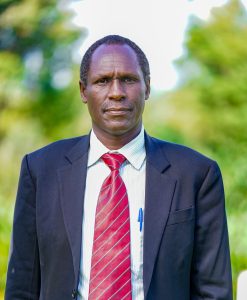 Pr. Luke Maiyo, Executive Secretary
Mobile Contact: +254720585192
Email : lukelel@westriftadventist.org
West Rift Valley Field is found in Nandi County which is in the North Rift of Kenya, occupying an area of 2,884.4 square kilometers. Its capital, Kapsabet, is the largest town in the county while other towns include Mosoriot, Tinderet, Kobujoi, Kaiboi, Kabiyet and Nandi Hills.
According to a 2019 census, the county had a population of 885,711, made up of a number of Kenyan communities, the majority of whom belong to the native tribe called Nandi.
Geographically, the unique jug-shaped structure of Nandi County is bound by the Equator to the south and extends northwards to latitude 0034'N. The Seventh day Adventist Church membership stands at 35,700.
VISION
To be stellar in the performance of our Secretariat work.
Secretariat is one of three administrative units of the West Rift Valley Field (WRVF), the other two being Presidential and Treasury. The work of Secretariat revolves around three broad areas of responsibility:
● Provides support, promotion, and strategic input for the mission program of the Seventh-day Adventist Church, including selection and appointment of personnel.
● Writes and preserves agendas and minutes of major West Rift Valley Field administrative committees, Associated with this responsibility is coordinating and implementing the GC Church working Policy, Division working policy and Seventh-day Adventist Church Manual.
● Serves as the administrative liaison officer for the West Rift Valley Field and all Churches.
CORE VALUES
1. Teamwork: We value working together and collaborate to achieve our goals, and respect and value everyone's contribution.
2. Accountability: We are accountable to each other and to the organization. We take personal responsibility for our own actions and results.
3. Timely: We strive to be timely in what we do and always balance our desire for speed with diligent care to ensure accuracy.