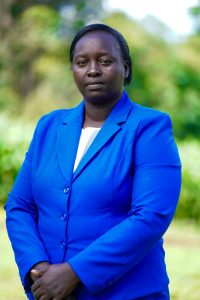 Pr. Gladys Tarus Kosgei
Mobile Contact: +254728997099
Email Contact : laujes@westriftadventist.org
MISSION STATEMENT
The Department of women ministries in West Rift Valley field is to inspire women to reach their potential in Christ, encourage, equip, empower then challenge every woman to identify her talents and use to nurture other women to become disciples of Jesus as they accomplish the great commission of Mathew 28.
VISION STATEMENT
To address, the spiritual, emotional and social needs of women and girls in the church and encourage them to discover and accept to be servants of God in order to minister at home ,church and community in their various stage of life and cultural diversity.
PURPOSE
To bring together women of various needs and connect them with gifted women by reaching them through a comprehensive and supportive program of the mission, training in ministry, evangelism, discipleship, and nurturing those who are still young in faith.