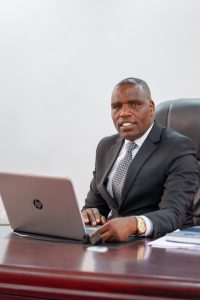 Mobile Phone:
+254725763785
Email : president@westriftadventist.org
My name is Eliazer Kogey and on behalf of my Officers, Departmental, Pastors and the Executive Committee, I'd like to welcome you to the West Rift Valley Field website. Whether you stumbled across our site by chance or came here searching for something specific, I'm so glad you have stopped by. Having grown to over 35,000 members who are baptized and regular in standing, we are one of the fastest growing Field within West Kenya Union and we are passionate about sharing the good news in this part of the world.
Take time to browse through our upcoming events taking place in your area; read and learn more about our various departments and how we serve the local community or find out the location of your closest congregation. We'd love for you to visit one of our churches and be blessed. Within the West Rift Valley Field, there is something here for everyone and it is my prayer that you are able to find what it is you are looking for and be glad that you came into contact with our organization!
Blessings!
President, WRVF.